Home
» Wrought Iron Hardware
Wrought Iron Hardware
Looking for quality wrought
Iron Hardware
products & suppliers?
Send us your bulk requirement and receive response only from qualified and genuine suppliers.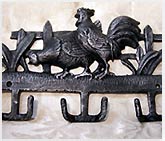 Wrought iron hardware blends well with all kinds of home interiors. The hand-hammered texture of iron hardware also complements the handcrafted furnishings used in traditionally styled homes. Wrought iron door hardware has been created with a view of producing items of clear functionality and simple beauty. They are perfect in terms of design, quality, usability and flawless finish. Made of the best quality wrought iron they are procurable in an array of sizes and designs.
Wrought Iron Hardware Products
Wrought iron has always been a favorite material for interior designers to produce hardware items like door knobs, faucets, handles, hooks, towel rings etc., the installation of which can give a rustic, scenic atmosphere to your home. The metal which can be molded easily into various shapes can churn out various designs for these products. Wrought iron door hardware is durable, can easily be cleaned without fear of tarnishing or deteriorating. The finishes appled can match wih your room decor. You have a whole range of finishes to choose from. Wrought iron hardware is no doubt a timeless beauty and will accentuate every section of a door or a cabinet.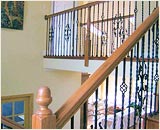 Iron Balusters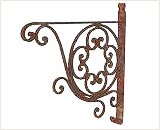 lron Brackets