Home
» Wrought Iron Handicrafts
Wrought Iron Handicrafts
Looking for quality wrought
Iron handicrafts
products & suppliers?
Send us your bulk requirement and receive response only from qualified and genuine suppliers.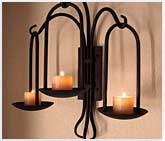 Handicrafts play a pivotal role in reflecting the cultural affluence of India. Reflecting fine blend of traditional designs and contemporary styles, wrought iron handicrafts reflect Indian craftsmen's zeal for perfection. They are exclusive in design & beauty and impart a sophisticated and elegant look to the decor enriching an elite class and style. Highly skilled artisans create unique patterns with intricate carvings while designing the handicrafts that have immense art value.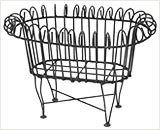 Iron Baskets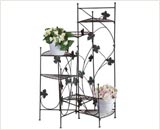 Plant Stands