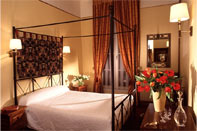 Wrought Iron Vintage Furniture
27 April 2010- Vintage Furniture is the best way to bring in your modern home the vintage home decor. Wrought iron is one of the very good options for this. What is good about wrought iron furniture is that with a detailed work, they look truly retro style vintage furniture. If you have inherited some vintage furniture than you are lucky enough. However, not all inherit these types of treasure. No worries about that too, you will find a vintage sofa, bed or some vintage wrought iron patio furniture in vintage shops. You might find these vintage furniture pieces a little expensive. If you can't afford them, there's still a way- go for vintage furniture reproductions. They are comparatively cheap furniture but can give the same vintage effect for your home decor. For ideas on how to use these vintage furniture for your modern home decor, read on!
Modern Vintage Bedroom Decor Ideas
There are many types of wrought iron furniture that can specifically bring the vintage retro style home decor in your bedroom.
Choose one from many bed frame styles that will instantly give modern vintage feel to your bedroom. These wrought iron beds can be four-poster beds, sleigh beds, or beds with beautiful wrought iron frames.
If you further want to give cottage decor style to your vintage bedroom decor, then paint the bed frame white.
You can get many wrought iron decorative items like tobacco stands or a small drawer unit for your bedside table or just go for a lamp with a wrought iron base and lamp shade with some vintage style tassels.
Bring lantern style wrought iron sconces as light fixtures for your vintage bedroom walls.
Modern Vintage Living Room Decor Ideas
Just a little creativity while selecting your living room furniture and accessories is enough to decorate in vintage retro style.
A wrought iron antique chandelier will give you your most wanted vintage decor in your living room.
A wrought iron wall grill with an intricate design will also help you bringing in your vintage living room decorating.
Some wrought iron candle stands and wall sconces in retro fashion are also a good decorating idea for living rooms.
Antique sofa with wrought iron sofa frame or a wrought iron chaise in a corner of your living room is one more vintage decorating idea that you can use effectively.
Place a vintage coat rack for your guests to hang their coats and other things like hats and umbrella in retro vintage style.
Modern Vintage Outdoor Decor Ideas
This is the most potential area of your house that can be decorated in vintage style with wrought iron furniture.
You will easily find vintage wrought iron patio furniture in any vintage shop or antique auction.
Bring vintage dining furniture made from wrought iron to enjoy meals outside with your friends and family.
Decorate with wrought iron planters or place some decorative wrought iron bird bath in your garden or the space just inside your entrance gate.
Wrought iron arbors and trellis with decorative flower plants creepers on them will lend vintage decor style to your home outdoors.
A large size wrought iron rooster in your garden is also a good vintage decorating idea.
These were only some of the ideas for your modern home decor with vintage decorating style. Think more about how wrought iron can give your home decor a vintage retro look and you will be amazed to see that how decorating ideas occupy your mind! Wall sconces are a great way for vintage home decor when it comes to wrought iron decorative items. See this photo gallery on
Decorating with Wall Sconces
and get inspired.